The 10 Best SSL Compressors in 2022
---
"I have camped in front of an E-Series SSL since it came out in 1985." 
— Chris Lord-Alge

---
Certain pieces of hardware have stood the test of time and are staples in some of the best music studios worldwide — but there might be NO better piece of gear than the SSL compressor. Solid State Logic (SSL) desks were introduced in 1977 in England and quickly became sought after for their power, warmth, clarity, and streamlined workflow.
Plus, one of the most iconic records ever conceived was brought to life on SSL desks...
SSL consoles have an unmistakable sound and heavily impacted music's direction at the end of the 20th century. Two types of SSLs became staples in high-end studios: the E-series and the G-series. Released in 1979, the E-series was SSL's first commercially successful console, departing from its competitors by offering a dedicated compressor for every channel on the desk, as well as a master bus compressor.
SSL followed up the E-series with the G-series, which added improved EQ capabilities on top of the already renowned compressors, which are arguably the best part of an SSL desk. Today, we are lucky to have a host of plugins emulating the SSL compressors available to us.
And that's what this article is all about —  the absolute best SSL compressor plugins on the market today.
Why Use an SSL Compressor?
You have many compressors at your disposal, so why do you need an SSL compressor in your plugin arsenal? Plain and simple, an SSL compressor is an instrument. It does SO much more than narrow your dynamic range. SSL compressors have a unique ability to glue together a sound while also adding punch and size to the final product.
They are critical in adding attitude to a vocal, controlled expression to instruments and synths, and drive and presence to a mix bus. This isn't the go-to compressor for every sound in a track, but when applied on the last bus or essential elements, they make sounds feel expensive.
In short, SSL compressors will help you get a professional-quality sound in your music.
There are LOADS of SSL compressor plugins out there, but they are not all created equal. We tested and shortlisted our favorite ones — here are our ten favorites, with our pick for the best option saved for the very last.
---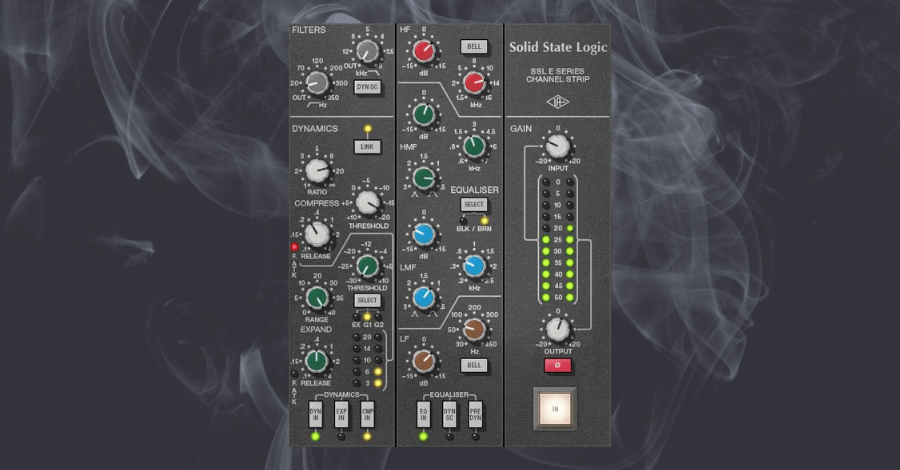 Price:  $299
Review: We love UAD products, and the SSL 4000 E Channel is no exception. This plugin is an SSL channel strip, meaning we also get a suite of EQ options and an expander in addition to the famed compressor. Aside from the fact that the plugin sounds great, we love that UAD plugins don't tax our CPU load, which, unfortunately, many other plugins on this list do. That said, this is an expensive plugin (mainly because you need a UAD interface to run it), so it isn't our top pick for first-time buyers.
Why it made the list: UAD makes some of the best plugins in music production — this is no exception, although the cost is a turnoff.
---
2. Waves SSL E Channel and G Channel
Price: $59
Review: We love Waves plugins here at Hyperbits HQ. As far as compressors go, the E Channel and the G Channel plugins offer the same compressor, so no need to pick up both unless you're looking for different EQ options. These plugins were developed under license from SSL and are faithful remodelings of the original consoles. Plus, grammy-winning mix engineer Chris Lord-Alge made the presets for this plugin so that first-time users will be off to the SSL races in no time.
Why it made the list: A great plugin at an extremely reasonable price for the quality you're getting — this is an easy choice.
---
Price: $99
Review: The PSP Buspressor is a little bit of a wild card. It's not meant to be an exact SSL emulation, but rather it strives to make the best of what an SSL has to offer and provide a different UI with additional features. The result? A pretty good sounding compressor for a mix bus, but not an authentic SSL sound. This plugin is a good one to have in your library and is an excellent complement to another SSL plugin, but it won't replace the need for a proper SSL emulation.
Why it made the list: An excellent compressor for your mix bus with some fancy features (like parallel compression) that many of the other plugins on this list don't have.
---
4. Brainworx bx_console 4000 E and bx_console 4000 G
Price: $349, but keep an eye out for deals
Review: The bx_console plugins are pretty damn pricey, no doubt about that. Fortunately, Plugin Alliance offers sales, so you can occasionally pick these up for under $100. But the most important question is simple: are these plugins worth the hefty price tag? We weren't sold originally, but our answer now is a resounding YES. Brainworx teamed up with the SSL folks to produce arguably the most faithful plugin version of the beloved SSL desks, with lifelike compression and the aid of adjustable harmonic distortion
Why it made the list: This plugin is as good as any out there — if you see it on sale, it's worth picking up even if you have other plugins on this list.
---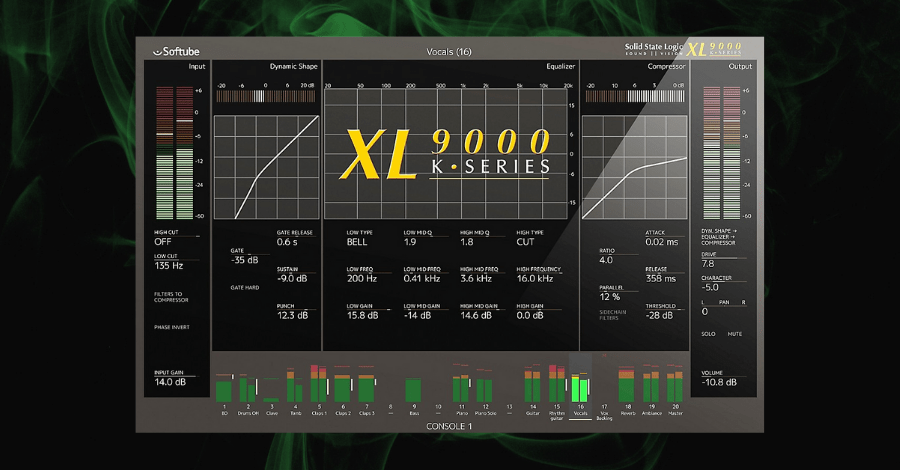 5. Solid State Logic XL 9000 K-Series
Price: $299
Review: Softube's exclusive 9000 K-Series is a unique SSL not modeled off the E-Series or G-Series. The K-series, which was developed by SSL later on, was known for clarity and precision and is excellent for everything from audiophile jazz and acoustic recordings to hip hop and R&B. As far as the compressor goes, you can switch between peak and RMS signal detection, opening up a host of sonic possibilities. Unfortunately, this biggest drawback to the 9000 K-Series is that you need Softube Console 1 to run it.
Why it made the list: This plugin can do it all — from a super clean and clear sound to variable amounts of distortion, this can be a one-stop-shop SSL option for Console 1 owners.
---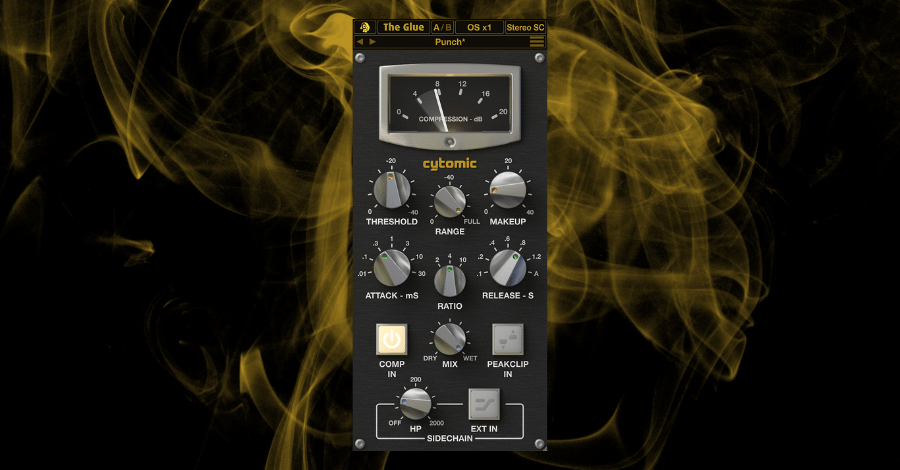 Price: $99
Review: Cytomic's The Glue became somewhat of a novelty plugin when every golden-age-of-EDM producer featured it in their YouTube tutorials (Deadmau5, Hardwell, and Knife Party, to name a few). We can say The Glue is a very good SSL-style compressor. Is it the absolute best out there? Probably not. Is it a faithful recreation of the original consoles? No. But it does pack a punch and life that the original compressors were known for while offering some fun additional features (like onboard parallel compression) and a low CPU load. 
Why it made the list: This is a classic plugin for dance music production at an affordable price with convenient features — if it's good enough for some of the biggest producers in the world, it's good enough for us
---
7. Slate Virtual Buss Compressor
Price: $15/month with the Slate Digital All-Access Pass
Review: Slate's Virtual Buss Compressor comprises three compressors, including an SSL Emulation (the FG-Grey). Slate's version of the SSL compressor isn't an accurate emulation of the original — the goal was to give it the punch and drive of the actual unit while offering a more robust low and mid-range under high amounts of compression. We're big fans of Slate Digital — this plugin is no exception.
Why it made the list:This plugin is exceptional value — the SSL emulation is excellent, plus you get two other unique compressors for a reasonable monthly price.
---
8. Waves OVoxAcustica Audio Sand3
Price: $199
Review: Sand3 is the ultimate pack of SSL plugins. It features a fully replicated channel strip, plus three EQ modules, a compressor inspired by three different SSL units, and a preamp module, for a total of six plugins. Expensive? Yes, but the value is there. We love Sand3 for its sleek UI and the remarkable versatility it provides while still staying true to the classic SSL.
Why it made the list: Some plugins go for a strict SSL sound, others branch off and offer more versatility, and a tweaked final result — Sand3 does both, offering the classic SSL sounds while providing enough versatility for a variety of mix situations.

---
9. Native Instruments Solid Bus Comp
Price: $99 (as part of NI's Solid Mix Series)
Review: NI's Solid Bus Comp is a tried and tested classic — this plugin is all about the glue on a mix bus or master bus. Of all the plugins on this list, this is probably the most simple and straightforward to use — an incredibly slick and clean interface, with massive results. The Solid Bus Comp falls into the category of plugins that take inspiration from the SSL and add in some additional helpful features, like wet/dry control for parallel compression and an easy to use sidechain option.
Why it made the list: Simple, straightforward, easy to use, and significant results — this isn't the most faithful SSL recreation, but it's an excellent option for those looking for a streamlined version of the SSL sound.
---
Price: $329
Review: It would be a crime to write this article and not include Solid State Logic's bus compressor plugin on the list. Designed by SSL's engineers themselves, this plugin is a recreation of the master bus compressor on the beloved SSL consoles. SSL describes this plugin the best: "complete mixes sound bigger, with more power, punch and drive. It brings cohesion and strength to your mix without compromising clarity." Sound good to you? If you can stomach the big price tag, this plugin is an absolute winner.
Why it made the list: If you're looking for the SSL sound, look no further than the plugin with the stamp of approval from SSL.
Our Pick for the Best SSL Compressor
All of these plugins do a great job of adding size and punch to your mix in their own way. It's important to ask what it is you're looking for before you buy any of them:
Do you want something as close to the original SSL desk as possible?

Do you want to depart from the original interface for something a little more user friendly?

Do you want to add on additional helpful controls, like a parallel compression option?
The SSL compressor has been all over the most influential music of the last decades, and with all these fantastic software emulations, it will continue to be used for decades to come.
But grabbing the correct compressor is only half of the battle – you also need to know how to use it. We dig deep into SSL compressors and other forms of dynamic control in the Hyperbits Masterclass. Instructors are on hand for current students and alumni alike to answer any questions surrounding these powerful compressors.
---