The 10 Best Vocoder Plugins in 2022
---
"We often refuse to accept an idea merely because the tone of voice in which it has been expressed is unsympathetic to us." 
— Friedrich Nietzsche

---
Before we get into the best vocoder plugins available in 2022, let's discuss what exactly a vocoder is. In 1928, Bell Labs invented the vocoder to reduce the bandwidth needed for long-distance audio communication. It didn't work great for that purpose, but we now hear its signature sound on countless hit records.
You may have heard it on songs like "Stay" or "The Middle" by Zedd, or Daft Punk's 2001 hit "Harder Better Faster Stronger." It is that signature robotic vocal sound that is rich, full, and intriguing to listen to. Vocoders work their magic by modulating a signal, usually a vocal, with another source — the most common of these carrier signals being the track's chord progression or lead synth.
Vocoders began as extremely expensive hardware units. But with software, we now have many more options to choose from that won't break the bank. In this guide, we'll provide information about each plugin, including the cost, type of plugin, quality of the sound, UI design, and other relevant details. No more waiting – let's dive into the ten best vocoder plugins of 2022
Pro Tip: Learn how to apply these tools in creative ways by checking out our video at the end of this article.
---
Price: $199
Plugin Type: Vintage Emulation
Quality / Design: Extremely high-quality sound, featuring an easy to use and simple design, despite packing a lot of advanced features.
My favorite software vocoder, hands down, would be the Softube Vocoder. It offers a rich and full sound, without being too harsh. It is also incredibly malleable, giving many options to remodel the signal. This is especially important with vocoders because dialing in the precise settings will make the effect sit in the mix way better with far less work. UAD and Softube are both companies known for their extreme attention to having accurate sounding emulations, and this plugin is no exception. As with all UAD software, this plugin requires having UA hardware to run, but this little guy is well worth it.
---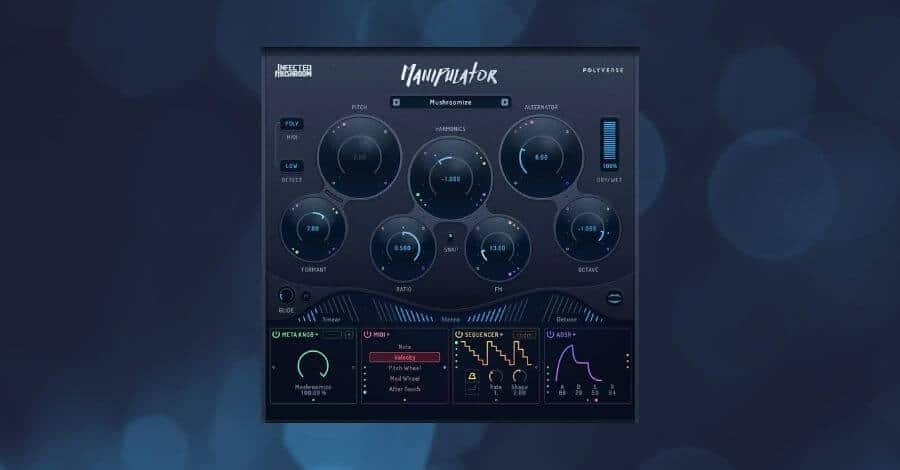 Price: $149
Plugin Type: Digital Effect
Quality / Design: Sporting a fun and simple interface, this plugin has a bunch of goodies bundled in that makes it way more than just a vocoder.
If you're looking for a clean digital vocoder, look no further. While the Softube Vocoder has a vintage analog feel to it, Manipulator comes in strong with a more modern approach to its sonic characteristics. It is more than just a vocoder. The Manipulator can handle all your vocal mangling and warping in one, making it an excellent mid-market investment.
---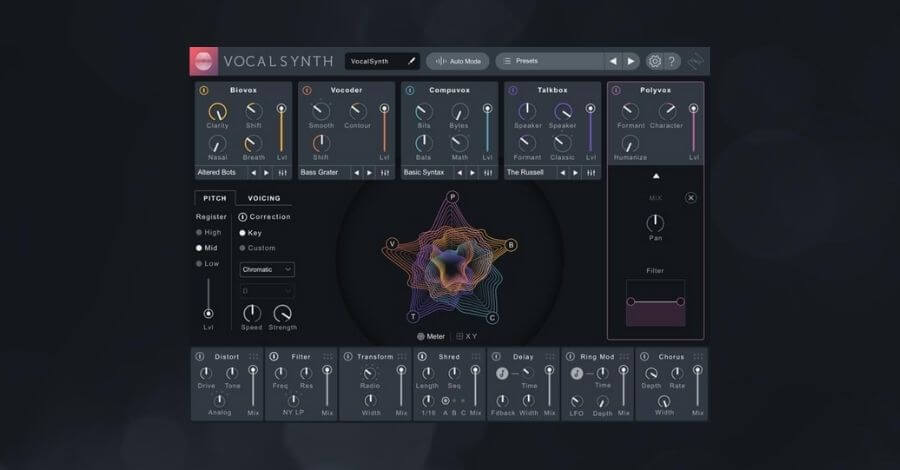 Price: $199 or $9.99 on Splice.com
Plugin Type: Digital Effect
Quality / Design: iZotope comes in strong with this organized and well thought out plugin, featuring tons of options and stellar sound quality.
I have always been a big iZotope fan, but Vocalsynth 1 fell short of my expectations. They redeemed themselves with the release of iZotope Vocalsynth 2, garnering support from pop producer Ian Kirkpatrick (Dua Lipa, Selena Gomez, Justin Bieber, Britney Spears), and offering a completely redesigned and revamped plugin. If the price tag scares you, this monster can be picked up rent-to-own from Splice.com for a mere $9.99/month, making it way more approachable for the home-studio producer.
---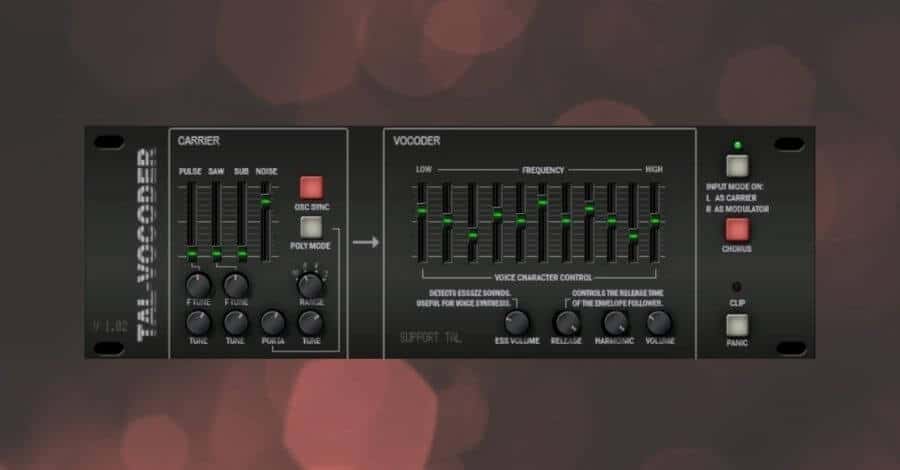 4. Tal Vocoder
Price: Free
Plugin Type: Vintage Emulation
Quality / Design: Not the most beautiful design, but easy to navigate and sounds great.
There's a reason why the Tal Vocoder is the only free option on this list – it does its job, and it does it well. Designed to model the sound of 80s vocoders (but not any model in particular), the Tal sounds stellar and even has great built-in features like de-essing, frequency shaping, and a chorus option borrowed from the Juno. I've used this in many productions, and I love the sound I can squeeze out of it with minimal tweaking.
---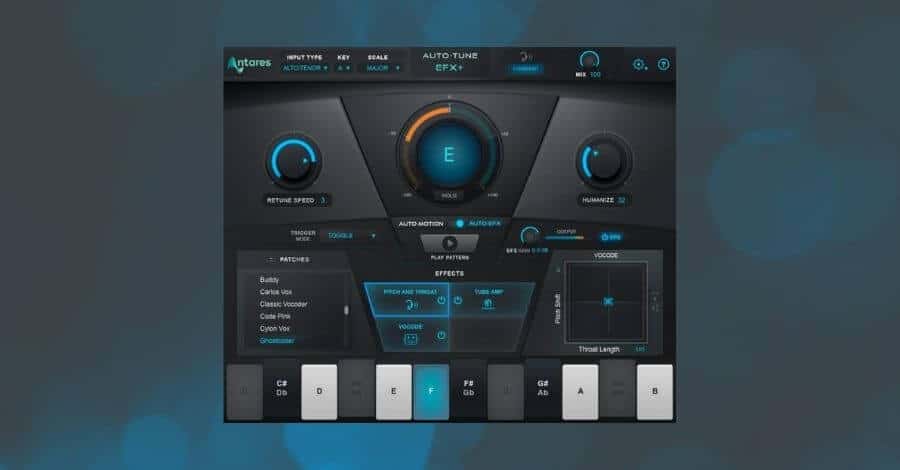 Price: $199
Plugin Type: Vintage Emulation
Quality / Design: While designed mainly for tuning vocals, EFX+ also includes some vocal modulation features packed into an easy to use interface with a super high-quality sound.
Antares is famous for their revolutionary pitch correction algorithm, and their Autotune EFX+ tool is designed to be both a tuning plugin and an all-in-one vocal warping solution. While EFX+ includes multiple vocoder emulations, it merely applies the tonal effect of vocoding without allowing for MIDI input. If what you're looking for is a quick touch-and-go solution for vocoding and other creative processing options, EFX+ is the way to go.
---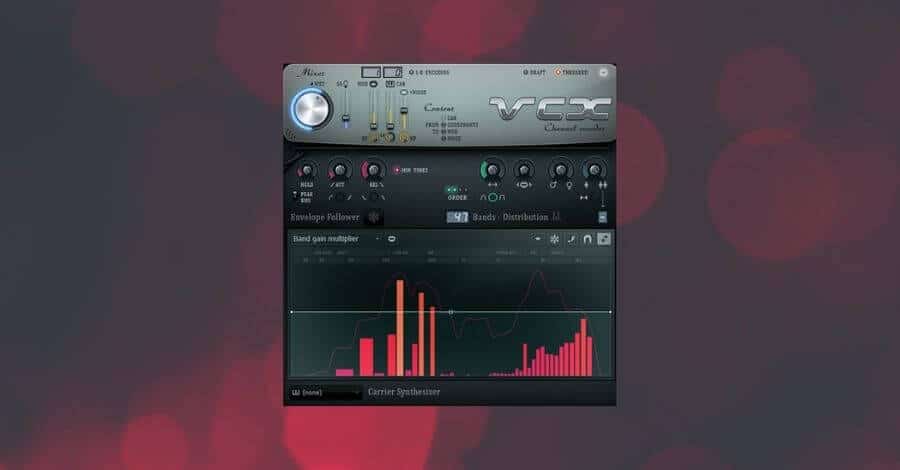 6. Image-Line Vocodex (Windows Only)
Price: $99
Type: Automatic 
Interface: Simple, clean, fun
Quality: High
Vocodex, one of FL Studio's built-in effects, is a reliable option if you don't want to dish out extra money. I find that this plugin has a very hollow sound when compared to other standard vocoders. I don't enjoy it, but if it's your cup of tea, it may be just what you're looking for!
---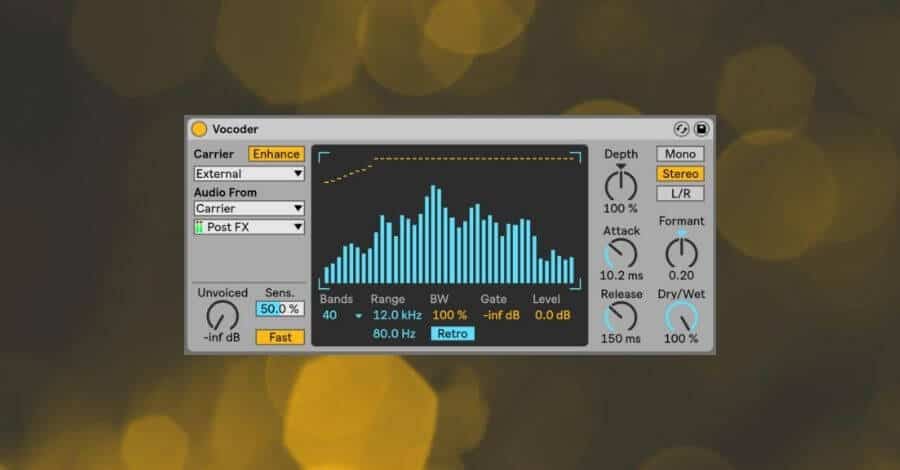 Price: Stock with Ableton
Plugin Type: Digital Effect
Quality / Design: All of Ableton's plugins showcase an unassuming interface, but this vocoder is anything but dull.
You might just be surprised at how incredible Ableton's vocoder sounds. You've probably heard it on some of your favorite EDM artists' tracks, and for a good reason. It's simple, gets the job done, and sounds fantastic. As a Logic user, this is one of the very few Ableton features I'm jealous of.
---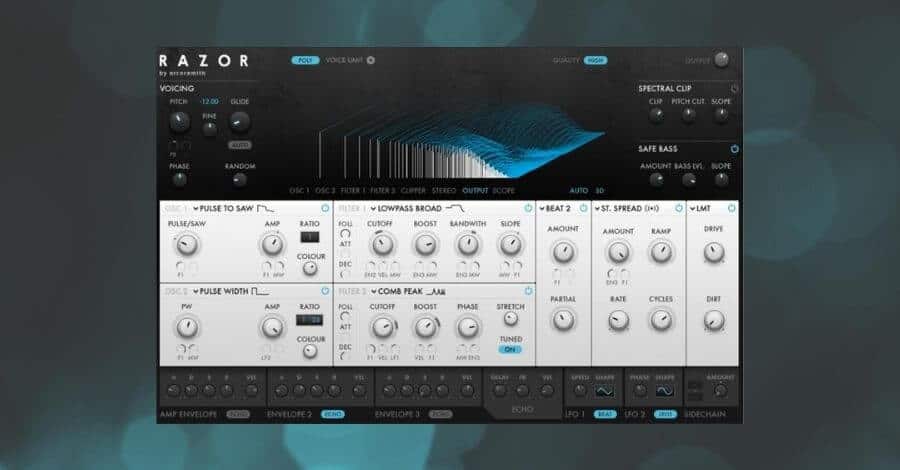 Price: $99
Plugin Type: Synth
Quality / Design: Since this is a fully-fledged synth with an in-house vocoder, there are a lot of features that are not standard for a vocoder. If you're familiar with synthesis, you should pick it up pretty quickly.
Built from Native Instruments' Reaktor platform, Razor's built-in vocoder makes it extremely versatile. Having the unit packaged into an entire synth allows you to produce radically different sounds compared to other vocoders. This is not a standard vocoder, but you can make some incredible ambiances and unique sounds with it.
---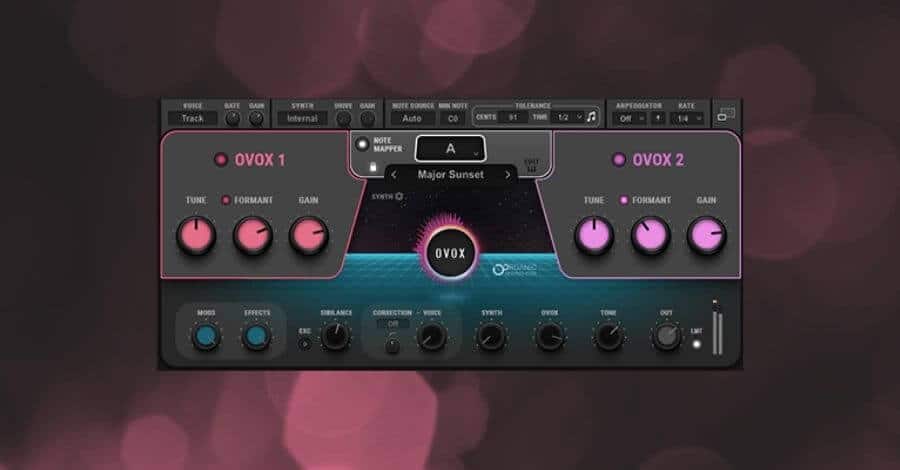 9. Waves OVox
Price:  $69, but watch for one of Waves' frequent sales
Plugin Type: Synth
Quality / Design: With a pretty interface and unique sounding options, OVox is a contender to be your next secret sauce for vocals.
OVox is one of Waves' newest plugins, and Andrew Huang was quick to jump on its endorsement. While I don't have personal experience with OVox (yet), it is a powerful vocal resynthesis tool that does much more than just vocoding. With tuning, talkbox, arpeggiation, and tons of customizable modulation options, standing out from the crowd has become easier than ever.
---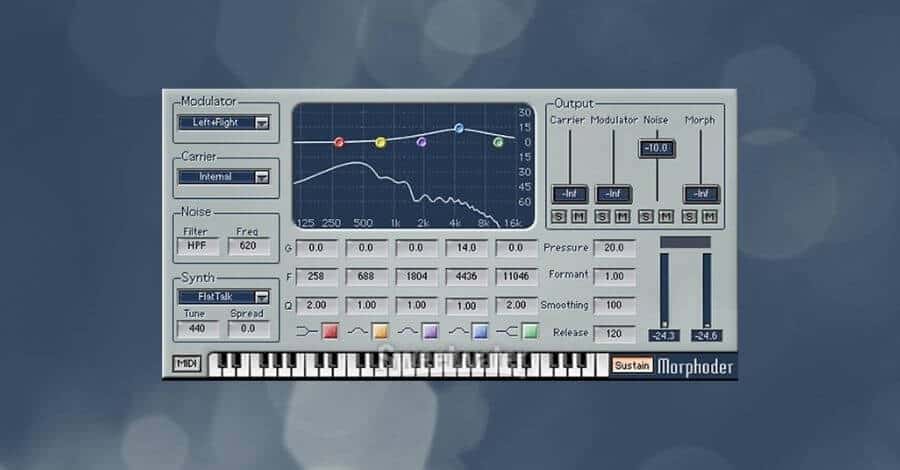 10. Waves Morphoder
Price: Price varies based on current sale price
Plugin Type: Vintage Emulation
Quality / Design: By far the most outdated design on this list, but an inexpensive plugin that, while not sounding amazing, will get the job done.
Morphoder is one of those plugins that's been around forever and is still chugging along. It doesn't sound great, and doesn't have any newfangled or fancy features. It just does what it does, and is one of the cheaper options on this list. It has a 5-band linear phase EQ built-in, making sculpting the sound slightly more convenient. I'm not particularly enthusiastic about the Morphoder, but it is one of the original vocoder plugins and deserves a spot.
Video: Getting the Most From Your Vocoder
Vocoders are powerful creative tools, and amateur producers often miss out on opportunities to get the most out of these plugins. Watch this video for modern applications for these timeless effects and start using them to their full creative potential.
---
Where To Go From Here
Vocoders are an incredible tool to have in your creative kit. If you're truly passionate about the process, a hardware vocoder can easily be an additional source of inspiration. A great piece to look at is the Korg microKORG XL+ Synthesizer. While at $550, this is a much more expensive option than software. But compared to other hardware synths and outboard gear, the micoKORG is quite affordable.
Now that we've broken down the ten best vocoders of 2022, you're ready to figure out which one works best for you, and get started on mangling your vocals. Just remember – none of these options is a "wrong" choice, and you can make fantastic music with any one of them.